This sustainability report has been compiled with the utmost care. Nevertheless, an error or incompleteness may have crept in unexpectedly.
No rights can be derived from the contents of this document. Typing errors reserved. No part of this publication may be reproduced and/or
made public in any way whatsoever, unless with the prior written permission of Royal Dutch Paardekooper Group
We are working together in this way to keep improving the sustainability of our products and supply chains.
We still have al long way to go, and this is why we will preserve our commitment to improve the industry's sustainability by:
Read more if you would like to know more about sustainability at Paardekooper.
Publication date (English version):
May 2023

We aim to make
positive impact through RESPECT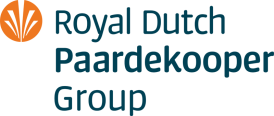 With RESPECT we are setting the packaging world in motion. As you have seen from this report, we have taken the first important steps in this direction.